Ex-hotel Employee Pleads Not Guilty to Installing Hidden Camera in Bathroom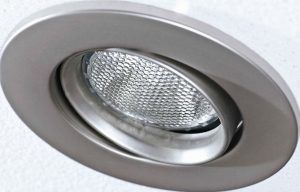 A 31 year old male is accused of hiding a video camera inside a hotel bathroom light fixture in a Palm Springs bathroom. A woman staying at the hotel with her daughter and friend discovered the camera in their hotel room back on June 13, 2016. The man has plead not guilty to a misdemeanor invasion of privacy charge.
According to information on the arrest warrant, the hotel employee at the time of the incident had shown the two women and two teenage girls to their room. The four went to the pool and when one of the women returned to the hotel room, she noticed a male hotel worker inside the room with the lights off and curtains drawn.
The woman noticed that the light bulb directly above the toilet was positioned at a strange angle. Upon further examination, she found what she described as a small electronic object hugging the light bulb aimed toward the toilet. It was later determined this was a hidden video camera.